NosalCentral the SEO and Website Design Company

NosalCentral LLC was founded in 2009 by John J. Nosal to provide Website Design, Website Maintenance, Search Engine Optimization (SEO) and Internet Marketing services to the small and medium sized business. NosalCentral bridges the gap between technology and the people that use it. We understood that not everyone is an "Internet geek" and speaks the language. We are, as one client stated, "you are our secret weapon to understanding the Internet and technology".
Based in Allen, Texas located in the northern part of the Dallas/Ft. Worth Metroplex we are able to have the flexibility to work when and wherever the need arises; "have laptop, will travel". We are able to meet at your office with your marketing team or at a local coffee shop to plan the details of your Internet project.
We understand the importance of communication and working with local talent that speaks the language and understands your audience. We do not outsource or off-shore any of our projects out of the country, all work is done right here in the Dallas, Texas area.
At NosalCentral, we realize the value and importance of having a strategic partnerships. We have a team in place of Graphics Artists, Social Media Marketing Strategist and Internet Marketers to manage your Website Design and Internet Marketing project, no matter the size. We customize our services to meet your needs and budget.
John J. Nosal the Owner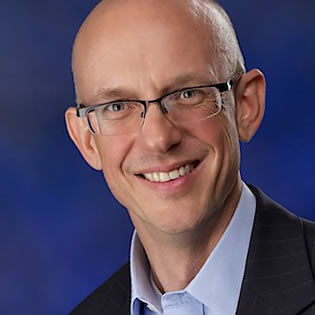 John J. Nosal founded NosalCentral LLC in 2009. As an Internet Geek, he recognized the need of small to medium sized businesses in Website Design, Search Engine Optimization (SEO) and Internet Marketing. John provides the expertise of the large Internet Marketing firms at an affordable price.
As website technology evolves, content management systems like WordPress, Joomla and Adobe Business Catalyst are standard website development tools that he supports on a daily basis.
John provides Website Design, Search Engine Optimization (SEO) Internet Marketing and Consulting Services for clients spanning all industries; including healthcare, legal, manufacturing, financial and non-profit.
He is active in the Search Engine Optimization (SEO) community. As co-organizer of the Dallas Interactive Marketing & Internet SEO/SEM Meetup, John has the opportunity to develop relationships and learn from others. He influences the SEO practices used by others today.
John's experience includes working for Adobe Systems (formerly Macromedia) where he served in a technical role supporting website development tools (Adobe Dreamweaver, Adobe Fireworks, Flash and FreeHand). He has worked with website development tools in every imaginable situation, including server configuration and troubleshooting of website coding in HTML, CSS and Javascript.
With more than 25 years in the Publishing, Internet Software and Marketing industry John's calling to start his own business was acted upon with the downturn in the housing industry where John was working as the Marketing and Graphic Manager.
His background started in the pre-computer days as a graphic artist where he gained experience in design and typography. John's interest in computers and need for finding better ways to accomplish tasks was a driving factor for him to leverage new technology and tools like the Macintosh Computer in the 80's for Desktop Publishing.
In addition, John serves as the Internet and Technology Director for CareerConnection, a local not-for-profit organization, that helps job seekers with branding and marketing themselves to find their next career opportunity. He uses his SEO expertise in teaching a monthly presentation to job seekers on SEO techniques to optimize their profile on LinkedIn.